Looking for something simple to wear or maybe something a little out of the ordinary? That's what I've been considering lately for my Halloween costume this year. Of course there are always the Harry Potter costumes to consider if you're looking for something that's based on one of your favorite book series.
Divergent is coming out in March so there aren't exactly costumes out there for you to buy just yet. But because each faction wears only a specific color, it shouldn't be too hard to put together an outfit for your favorite faction! I'm thinking about going Dauntless:
Add some Divergent tattoos to complete your look!
Shadow and Bone is another book series that I love, but it'll be an even more obscure choice! You can pick your color robe by what sort of Grisha you'd like to be or go as Alina and make sure you have stag antlers! You can get the necklace here on Etsy!
One of my favorite books EVER, Daughter of Smoke and Bone, features a very distinctive character: Karou.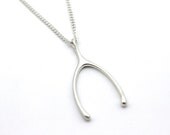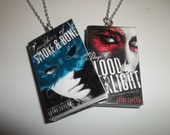 Get your lucky wishbone necklace here and your book necklaces here!
(because we're not all lucky enough to have our hair grow blue)
And maybe you should bring along a few teeth, in case you need to make a few wishes!
If you'd rather go for a more conventional costume, like an angel, and secretly pretend to be a book character, why not go with Akiva?
Maybe your wings won't be fiery like his and . . sooty instead?
Put on some normal clothes so you can blend in with the humans.
I think I might do more of these later! What are you being for Halloween this year?