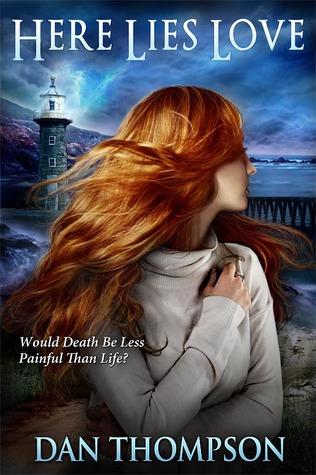 Here Lies Love
author : dan thompson
pages : [paperback] 292
memorable quote : "What is love worth in this broken world? Nothing!" he spat. "Absolutely nothing. Love won't feed you. Love won't rescue you from starvation."
favorite character : abbey
summary :
Would death be less painful than life?
When she is sold by her father, Abbey discovers that nightmares can occur when you're awake. Trapped inside a wooden cage, Abbey is forced to listen to the horrors and atrocities above; time ticking down until it is her turn. But Abbey isn't prepared to become a victim; she will escape.
Although, what Abbey isn't prepared for, is how harsh and unfair the world can be. With the sun turning its back on humanity long ago, life gives no opportunity. The only thing Abbey can do is learn to survive. To exist. And that means stealing any opportunity that comes her way. Haunted by the unpleasant memories bestowed upon her only nurtures Abbey's paranoia, until she realises that to truly live in the world, she must confront the person who was responsible for her misfortune – her father.
Here Lies Love is a New Adult tale of actuality, of facing up to the fact that love comes in many guises. Can Abbey find the one glimmer of hope or will she be overcome with the darkness of revenge?
Here Lies Love is coming June 28th 2014.
review :
I thought that the idea of this novel was so interesting and that's why I first wanted to pick it up. I wanted to read about Abbey's journey and learn more about her world as well as how it had come to be like this. Obviously in our world if the sun was simply gone, we'd all be dead. I wanted to know how things were in that world.
While the book was interesting, it was a little lacking in execution. Some of it was worded oddly and it sounded like the text could have used another polish before being published. Of course, I realize that perhaps the writing style simply wasn't for me. I think it's one of those books that I enjoyed but think that others might like a lot more than I did!
The characters in this were interesting and Abbey was the real reason that I liked Here Lies Love. She's a strong character but isn't without her moments of weakness. She's simply human and can't do everything on her own. I liked that she sometimes needed others to help her but most importantly, she was also capable of saving herself.
I'd recommend this to anyone looking for a quick, gritty read.
3/5 stars