I can't believe that this year is over! And it was a great one. One full of fantastic books and great news as well–I found out that next semester, I'll be doing the Disney College Program! That means my posts may slow down a little, but I'll be having the time of my life living and working (and reading!) in Disney!
Here are my top favorites of 2014 and why I think that you should read them!
favorite short story collection: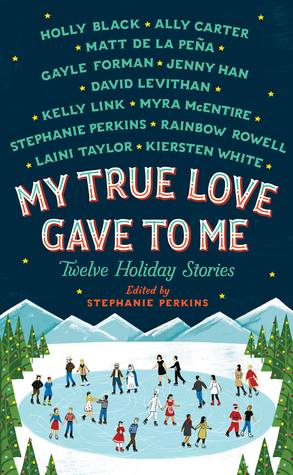 This is one that I read at the end of the year but still made it to my favorites list! I love short stories and honestly I don't feel like there was a single bad one in this collection, which is just awesome. My True Love Gave to Me features some of my favorite authors (Laini Taylor!!!!!) and shows off their writing at its best!
favorite end to a series: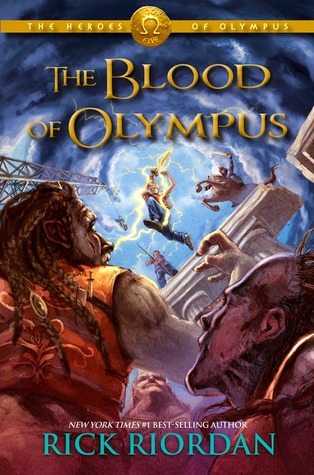 Percy Jackson has been a big part of my life for years so I was both excited and devastated when books featuring him came to an end this year. I loved The Blood of Olympus and can't recommend it enough!
favorite stand-alone :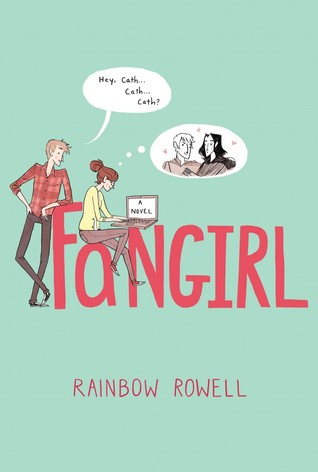 I fell in love with Rainbow Rowell's books and I'm so glad that I read Fangirl this year! It's perfect and I didn't expect to love it so much. It's one novel I think everyone should read!
favorite graphic novel :
I read this book when I needed to read through a stack of graphic novels to see if I could use them for a research paper I was working on and this is the one that absolutely stood out. Adventures of Superhero Girl is like a parody on everything you'd expect in a superhero book and then some!
favorite start to a series :
This is one of this year's books that I was looking forward to and was still happily surprised by. This book is big but worth getting through; all of the information builds up into a plot and setting that are deliciously complicated and have me wanting to read more! I can't wait to get to book two of The Queen of the Tearling.
favorite children's book :
When I heard that this book was coming out, I just had to get it! The illustrations are gorgeous and the story is so sweet. It's a worthy read to people of any age. A Sister More Like Me will make any Frozen fan happy, just like it did with me!
favorite adult novel :
I absolutely love Neil Gaiman and need to read more of his work. I'm so glad that I had the chance to read The Ocean at the End of the Lane. I can't even really describe how magical, wonderful, and yet heart-wrenching this story was for me.
favorite continuation of a series :
One of my absolute favorite series is The Lunar Chronicles by Marissa Meyer. Cress is the third installment and honestly it only makes the series that much better! I love the story of Rapunzel and love how it was adapted into this action-packed, futuristic, twisted set of fairy tales.
What were your favorite reads in 2014? Comment below so I can add them to my list to read in 2015! This year is going to be a great one!