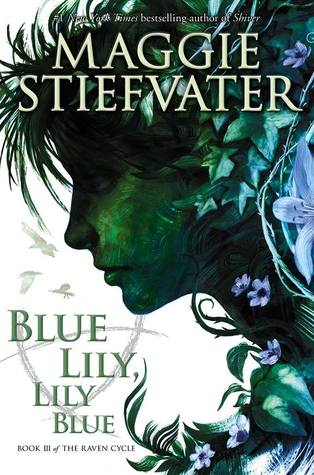 Blue Lily, Lily Blue
The Raven Cycle #3
Book 1: The Raven Boys
Book 2: The Dream Thieves
author : maggie stiefvater
pages : [hardcover] 391
favorite character : noah
memorable quote : "You can be just friends with people, you know," Orla said. "I think it's crazy how you're in love with all those raven boys."
summary :
There is danger in dreaming. But there is even more danger in waking up.
Blue Sargent has found things. For the first time in her life, she has friends she can trust, a group to which she can belong. The Raven Boys have taken her in as one of their own. Their problems have become hers, and her problems have become theirs.
The trick with found things though, is how easily they can be lost.
Friends can betray.
Mothers can disappear.
Visions can mislead.
Certainties can unravel.
review :
Even though I haven't always loved Maggie Stiefvater's books, I'm continuing to love this series! Blue Lily, Lily Blue deals with some of the crazy (awesome) things that ended the previous book in this series. Originally I thought this was meant to be the ending, until I realized that there was going to be a fourth book. Don't expect any loose ends to be tied up in this installment! Instead, the mystery deepens. So much that I NEED to know what's going to happen next!
While Blue is undoubtedly the least interesting character to me in these books (which is disappointing because they suffer from a distinct lack of female characters and so far she's just been worried about love interests) the boys hold up and became even more lovable to me. I don't understand why Ronan, Noah, and even Gansey have already developed and grown as characters. Blue shows a little more potential in this third book, with me hoping that she'll become a greater part of finding this ancient king when we finally get to the last book of the series.
She's been my favorite complaint thus far; the rest, I love. I love the intense scenes where I have no idea if my favorite characters are going to live or die. I love the magic that occurs in this world and how it works. I love that I can never fully anticipate what's going to happen next and how that keeps me hooked until the very last page.
I'll definitely be recommending these books, though I can't wait to see how this is all going to be wrapped up in the conclusion coming out later this year. Fingers crossed that it'll be something unforgettable!
4/5 stars